DIRECTORATE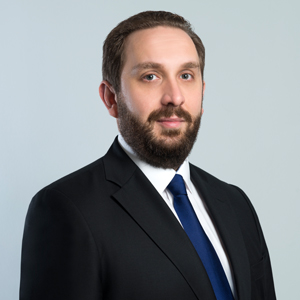 Irakli Babukhadia
CEO
Irakli Babukhadia has been GWP's General Director since January 28, 2019. Before becoming a CEO Irakli served as GWP's Chief Commercial Officer since 2015.
Irakli held many leading positions both in Georgian as well as international companies such as: Tetra Tech, PA Consulting, Mixori, VTB Bank, Energo-Pro Georgia and UGT. Irakli also has an extensive work experience in financial and commercial business consulting.
Irakli Babukhadia holds a Bachelor's degree in International Business Law from the Ivane Javakhishvili Tbilisi State Univeristy. In 2006, he was member of PA Consulting team for the energy reform program at the United Energy Distribution Company that won awards as best overall and best international management consulting program of UK Management Consulting Association.