GWP - awarded Fitch Ratings "BB-" 2016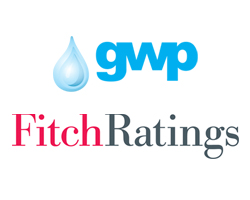 Fitch Ratings affirms Georgian Water and Power at "BB-"
Today, on 14 December, 2016, international ratings agency - Fitch Ratings - affirmed Georgian Water and Power at "BB-", outlook stable , which is indicative of high degree of confidence in the company's credibility, financial sustainability, management and administration. .
Georgian Water and Power Company is the first, and presently the only non-financial private company in Georgia which was awarded international credit rating on its first try in 2015. Notably, "BB-" is the Georgia's long-term sovereign rating. The sovereign rating of Georgia is the factual maximum that a local company operating in the country can achieve.. It is an important step for the Company to once again have its credibility, transparency and sound financial profile affirmed by the internationally accredited agency, such as Fitch.
Fitch Ratings is a leading rating agency in the financial and information services field worldwide. It is a leading provider along the lines of credit ratings and studies. Fitch Ratings expertise and log-term experience related to local and international credit markets provides with additional opportunities the investors to make important and reliable credit and financial decisions.
Link: fitchratings.com- 14.12.2016