GWP - awarded Fitch Ratings "BB-" 2017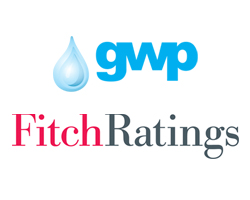 16/02/2018 Fitch Ratings affirms Georgian Water and Power at "BB-" for the third time.
On 16 February, 2018, international credit rating agency – Fitch Ratings – affirmed Georgian Water and Power at "BB-", in all categories, for the third time. This event reflects the Agency's high degree of confidence in the company's credibility, financial sustainability, management and administration.
Georgian Water and Power (GWP) is the first, non-financial private company in Georgia, which was awarded with the country's long-term sovereign rating "BB-" in 2015. The sovereign rating of Georgia is the factual maximum that a local company operating in the country can achieve.
It is noteworthy, that GWP's management continues to focus on sustainable development of water and wastewater supply infrastructure in its investment policy. The company successfully collaborates with international financial institutions, which have provided long-term debt financing to the company, which allowed the implementation of several major infrastructural projects in Tbilisi, Georgia.
GWP enjoys high degree of credibility among the international financial institutions, which is also demonstrated by affirmation of sovereign long-term rating of "BB-" by Fitch Ratings.
Fitch Ratings is a global leader in credit ratings and research. Fitch Ratings expertise and long-term experience related to local and international credit markets provides the investors with additional opportunities to make important and reliable credit and financial decisions.