DIRECTORATE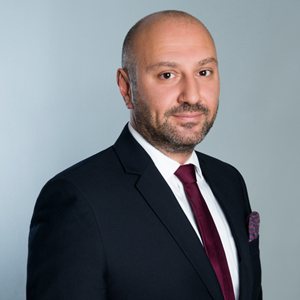 Jaba Mamulashvili
Chief Legal Officer
Jaba Mamulashvili has been GWP's chief legal officer since November 1, 2018. Before becoming a CLO Jaba served as the head of the Legal Department of Gwp from 2016 to 2018.
Before joining GWP since 2004 he held a position of a partner at Begiashvili & Co. Limited, one of the leading Georgian law firms.
Jaba specializes in commercial law and has a notable experience in equity investments, corporate and project financing, etc.
Jaba Mamulashvili holds a master's degree in International Business Law from University of Manchester (Manchester, UK) end also holds the degree of Law Faculty of the Tbilisi State University.